Artisan Coffee Specialists
How It Began
Here's a secret. I knew very little about Coffee.
My background was in property and design. Whilst working on a project in Sussex promoting local artisans and craftspeople I was missing my local favourite spots at home in East London.
Coupling this with Italian roots where they have an entirely different approach to coffee culture and design, the inevitable outcome was to create our own Coffee Shop.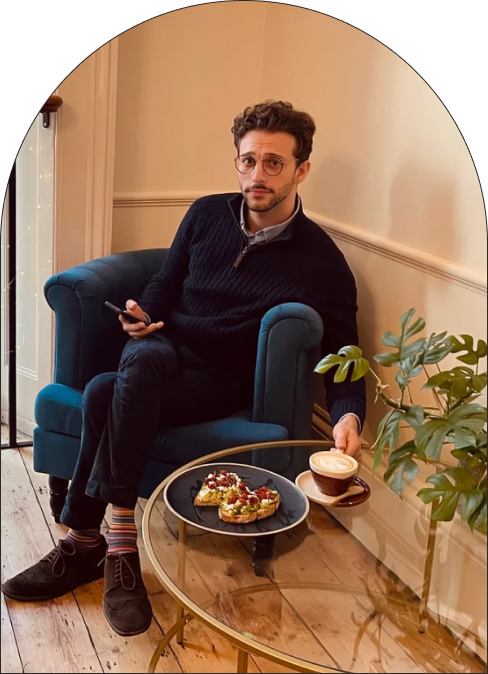 I brought on an experienced barista and a member of the Speciality Coffee Association. Together we designed a space and coffee experience centred around one motto ''Create a memorable moment in the customers day''
At the end of 2019 we launched the first Emilio's Coffee in Forest Row, Sussex. We weren't interested in margins or profit. Every decision was based upon creating the best Coffee experience possible.
As it turned out, just focusing on this was surprisingly successful and in 2021 we opened our second site in Tunbridge Wells.
I don't consider ourselves a Coffee company, I never have. We are in the business of hospitality. But it has to be said, exceptional coffee certainly helps.
What Matters to Us
It's all for you
Coffee has always been more than just a drink. (albeit a wonderfully complex and delicious one) For some of us it's taking twenty minutes out of your day for yourself. For others, maybe it's putting your phone down and connecting the person sat across from you.
Essentially it's a moment. Our job is to ensure it's a memorable one through above and beyond service.
Everything in our shops is bespoke, from the cups you drink out of to the hand picked furniture.
It's all for you, so I hope you enjoy it.